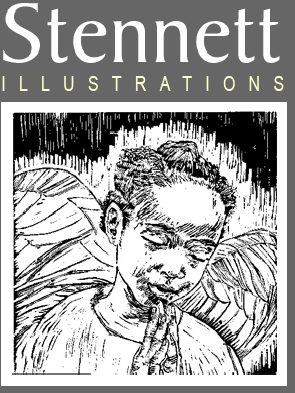 Little Angel
LINO CUT 12 x 12 inches

These ere a limited number of original prints, handmade and printed by Errol Stennett on medium weight acid free paper. These prints are individually signed by the artist.
US$80
(Includes shipping and handling)

Please allow ten working days for delivery.
Delivery by Courier Service
---
e-mail: baba'schild@cwjamaica.com. Phone: 876-944-4710
All Illustrations protected by International Copyright Laws.