---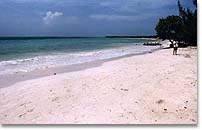 Excellent white sand beach cottage near Falmouth/Montego Bay with Four bedrooms/bathrooms (twin beds - sleep 8) Fully furnished kitchen, dining and living room, Satellite t.v, Jaccuzi, Gazebo, Cook and maid included, Sail boat, 2 person inflatable row boat and wind surfer available, Airport transfers, car rental and babysitting can be arranged.
Rates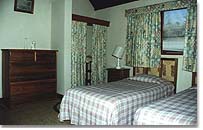 Rates per week:
1 couple - US$600
2 couples - US$1000
3 couples - US$1300
4 couples - US$1500
owners reside in adjoining property .

For reservations, please call:
Leon Hosang
Tel : (876) 954-4016;
Fax: (876) 954-4156;
Email: mutiny@cwjamaica.com, a.hosang@btopenworld.com, murray_tucker@hotmail.com
Klaes Secher
Telephone :416-491-4655
E-mail : klaes@secher.ca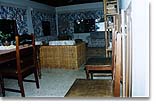 Features: The house is about 2,600 square feet in size and consists of four bedrooms with four bathrooms, living/dining area, kitchen and jacuzzi and gazebo in a central "court yard" like area. It has hot and cold water, fridge, gas stove an oven and an electric washing machine.