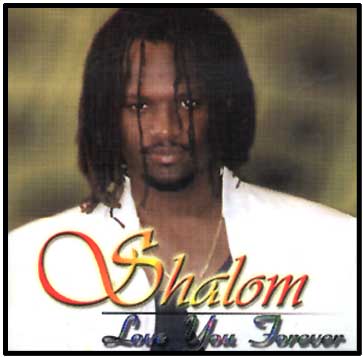 1. Michelle (4:04)

listen
2. I Fell In Love (Featuring Rapper Nadz) (4:00)

listen
3. What Do I Do (4:37)

listen
4. Taste Your Love (Featuring Rapper Squidley Cole) (3:48)

listen
5. I Wanna Wake Up With You (3:46)
6. Addiction (Featuring Rapper Nadz) (3:54)
7. I Love You Forever (3:43)
8. I'm Addicted To You (Featuring Vocalist Jewel Osbourne) (4:10)
9. Missing You (4:14)
10. The Things We Say (3:58)
11. Ebony Lady (3:55)
12. Hold Me Close Baby (4:10)

listen
13. Get On Board (4:00)
14. Mr. Smooth (3:52)

listen
15. Hold Me Close Baby (Vibe Mix) (4:07)
16. I Love You Forever (Inst)



Wanna know what one of Shalom's pick from the
CD is _ _ _ _ _ _ it's Taste your love.
Cost $13.00 (shipping included)


This HOT NEW CD, also features the new Sensational Rapper Nadz, Rapper Squidley Cole and the Beautiful Soothing voice of Singer Jewel Osbourne.

Following up on the success of his debut Album 'I've Got News For You' This CD, with a more soothing flavor is bound to captivate you.