Baby I've Got News For You
1. I've Got News For You
2. Stranger In The Rain
3. Why Is It So Difficult
4. How Time Flies
5. Get Close To Me
6. Crazy Love
7. Climb Any Mountain
8. I Believe In Love
9. Push Me In The Corner
10. Carry On
11. I've Got News For You (pt2)
12. I've Got News For You (Inst)
13. Stranger (remix)
14. Carry On The Dub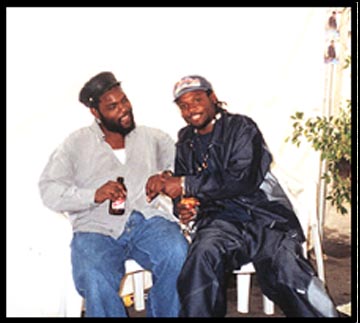 Shalom with songwriter Donald Pinnock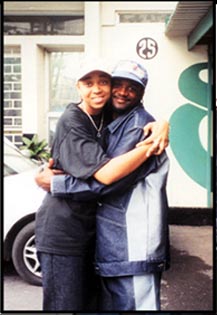 Shalom with rapper Nadz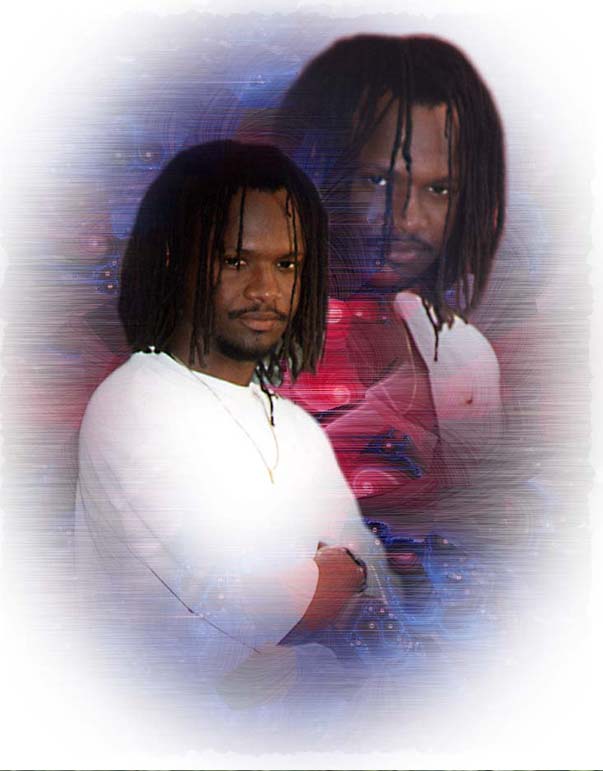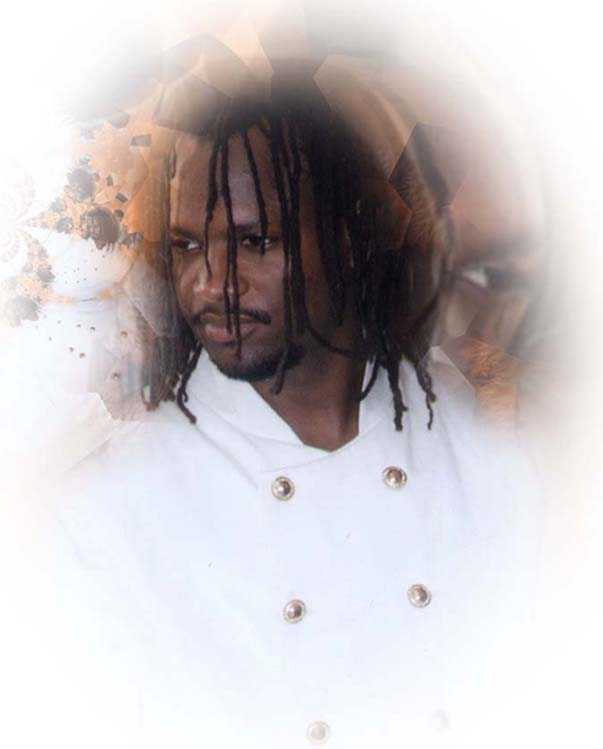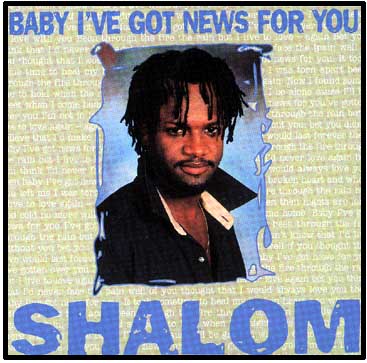 If you did not get your copy of 'I've Got News For You' There is still time for you to pick up this wonderful CD, as stated by various media experts.
---
WHAT THE MEDIA SAY ABOUT SHALOM.
---
Following the sucess of the number one single, I've Got News For You, he has a tremendous reservoir of originals on the CD to choose from for his follow-up, including the likely choice, Why Is It So Difficult, which he wrote himself. This is a CD really chockful of delightful Jamaican originals which the local music industry must be proud of. Listen to songs like Get Close To Me which, like the title track, was written by Kingston College teacher and psychology student Charles Edwards; Telford Nelson's beautiful Crazy Love ; Alford McBean's Climb Any Mountain ; and my own favourite, Stranger In The Rain , which was slso written by Edwards.
---
Balford Henry
Star Entertainment 02.16.99
---
'News For You' by Shalom on the Revue Label. There are only a few lovers' rock songs that really break into the dancehall-dominated Jamaican market. This is one of them. He's a new artiste but already his song is storming the market. The lyrics are great and the melody impresive. When you hear it you'll immediately want to sing along.
---
Star Record Review
01.15.99
---
Steve Harper a.k.a Shalom, pops up from a resurrected career to shock the local Jamaican music scene with his monster splash single 'I've Got News For You'. It stayed No.1 for several weeks on the local charts. In a time when DJs dominated, this lovers' rock balladeer push his way to the top of the charts. For a couple of months, it was the talk of the town for critics, Journalists and the record buying public alike.
---
XNews Review
01.21.99
---